Stylish, powerful and masculine. The Sharkskin Suit is understated, yet sophisticated—lending itself to versatility in a variety of settings.

Solid and approachable from afar, the marl-twisted yarn becomes more dynamic up close, with a beautiful, shifting color depth. Classic in its execution, yet imbued with contemporary details that set it apart.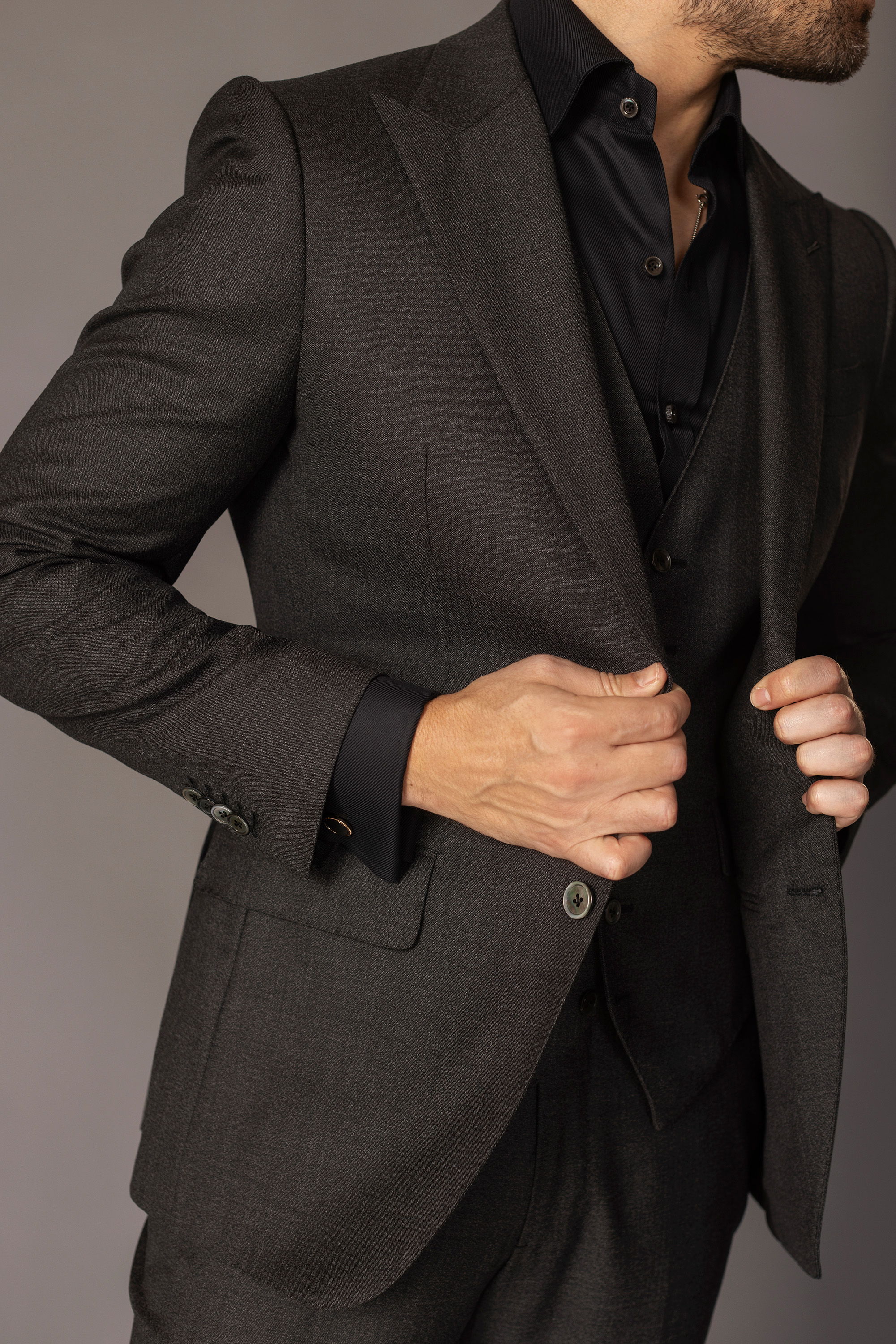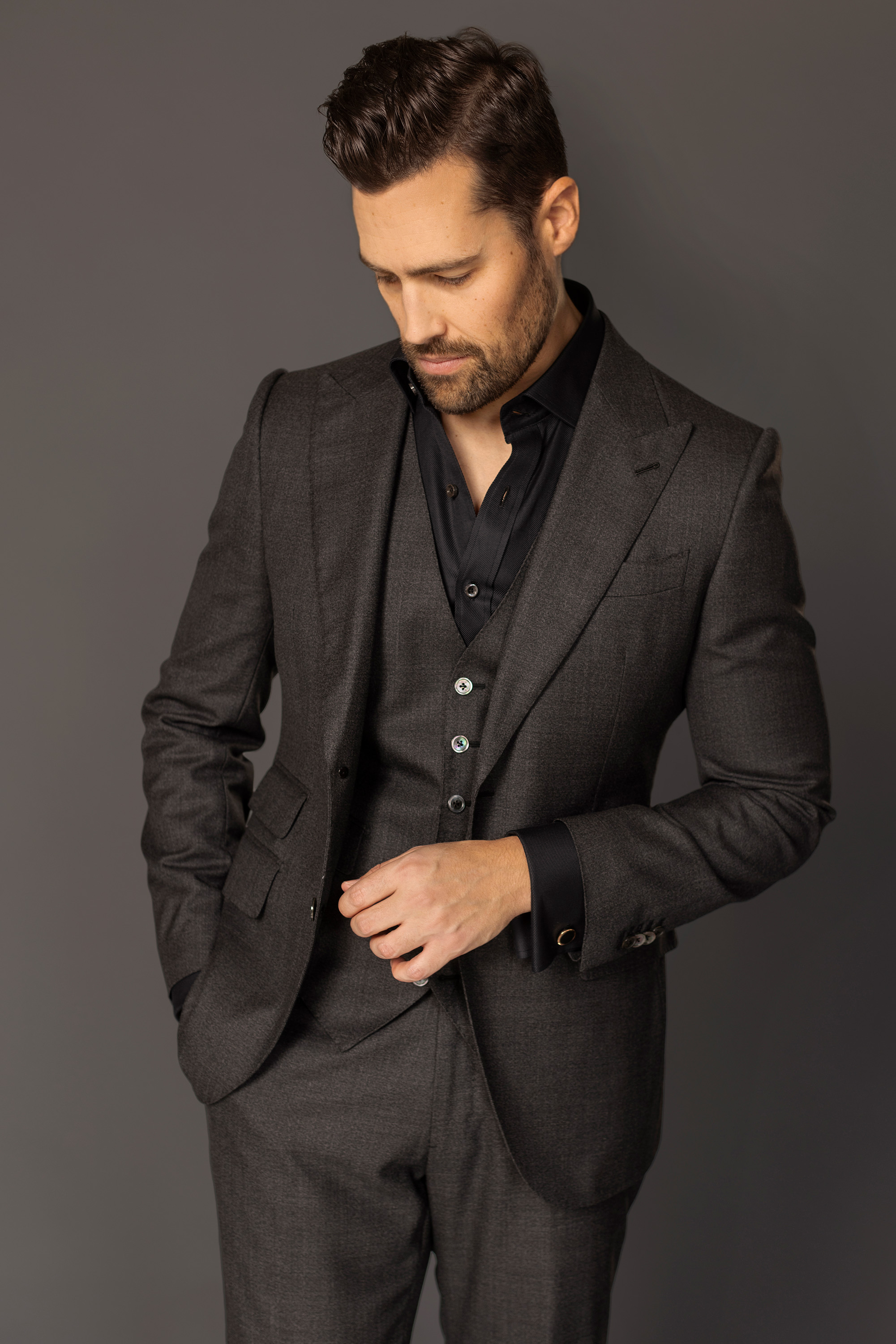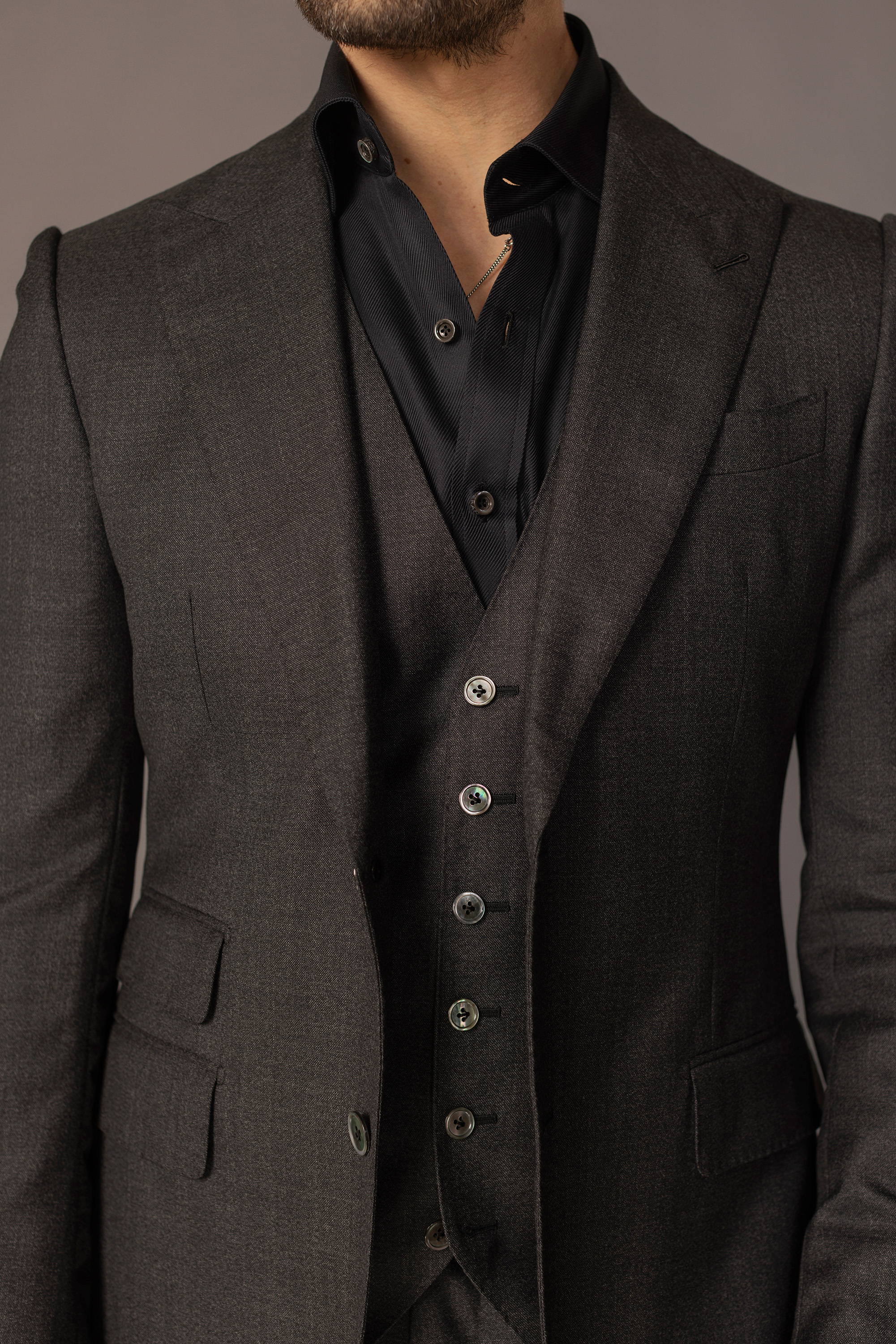 The Sharkskin Suit can be worn with a white dress shirt and solid texture black tie for a deliberate business aesthetic. Or open-collar with a polished black shirt for a dressed-up look with a subtle edge.