Command attention with quiet confidence. The Chalk Stripe Suit conveys power and sophistication, with subtle attention to detail.

A barely-there pattern confers a sense of opulence with its unpretentious restraint. The subtlety of the of the Chalk Stripe Suit lends itself as an ideal transition from a professional image to a stylish social occasion.
Soft stripes gently hug and flatter the physique, giving the appearance of an elongated torso, broader shoulder, and a slimmer silhouette.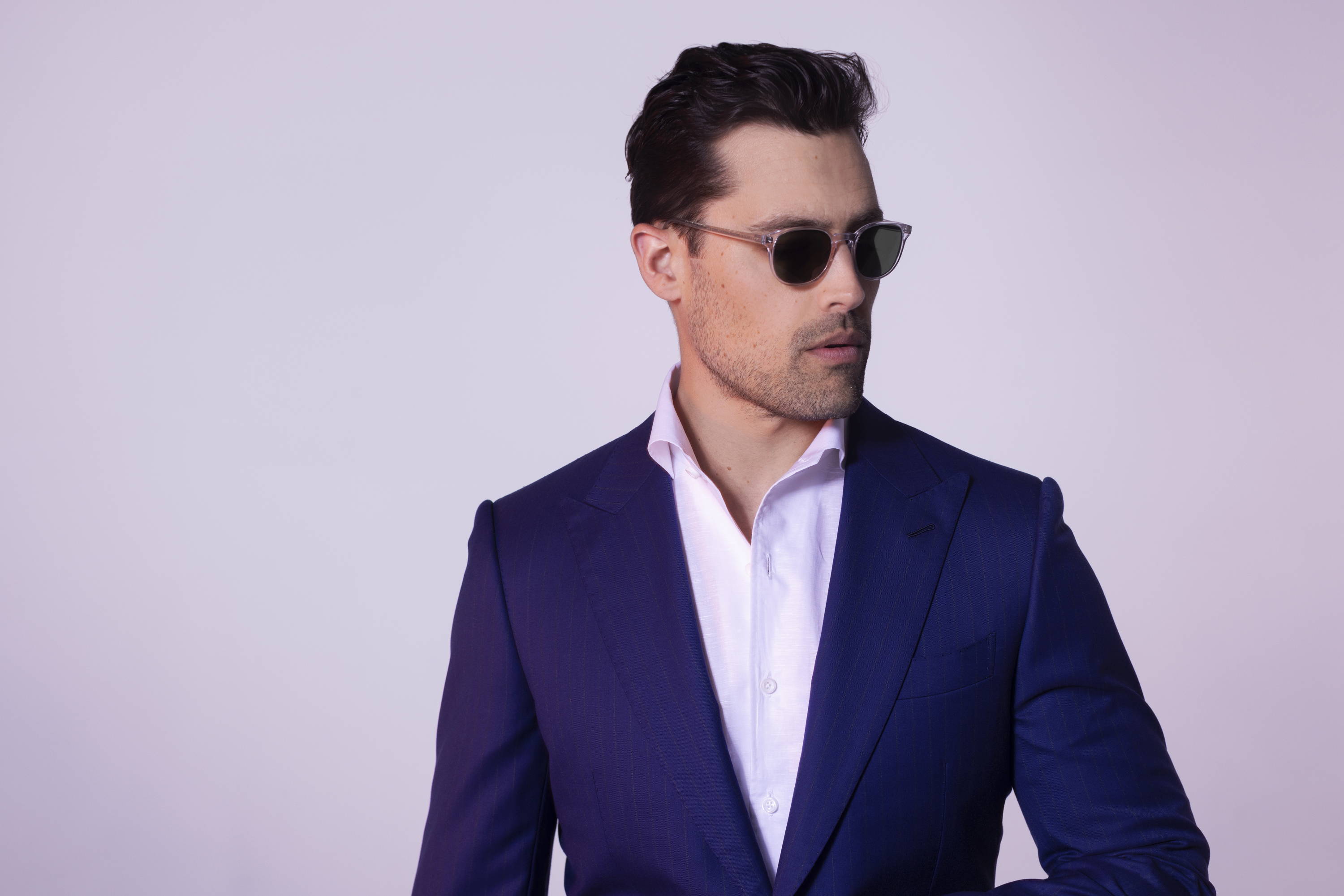 With a nod to sartorial heritage and appreciation for timeless fashion, the Chalk Stripe Suit can be styled classically with a tie, or seasonally with an open collar, as shown with the Hollywood Shirt in a white slub linen.